Off-the-grid getaways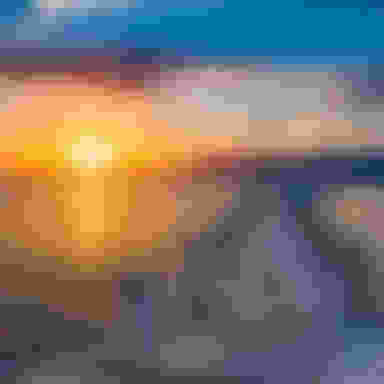 If living off the grid is a little too extreme for you but the idea of taking time to unplug and get away from home is appealing, why not start with a North American off-the-grid vacation? These destinations selected by TravelandDestinations.com and UnpluggingYourLife.com allow you to simplify, give your body and mind a break, and help reduce dependence on being online. Consider incorporating a trip to one of these destinations or to a similar location in your own area this summer.
Florida Keys, Florida
Looking for peace and solitude on the coast? Consider heading to the Florida Keys, which has both commercial destinations and truly remote places. If you want to enjoy some solitude, try Little Palm Island, which is accessible only by boat. The island has no televisions or telephones. Another option for peace and quiet is Pelican Cove Resort and Marina, featuring stunning blue waters, wide open skies, and beautiful beach landscapes to enjoy along with relaxing pools and soothing sleeping quarters.


Big Sur, California
If hiking through a majestic forest appeals to you, then head up north near Big Sur. You'll be able to take in mountain views while enjoying the solitude of the forest terrain. In addition, you will enjoy the massive redwood trees and the beauty of the ocean. If you want something truly off-the-grid, you can stay at a working Benedictine monastery at New Camaldoli Hermitage.


Cibola Creek Ranch, Texas
If you're in search of a place where technology won't rule your days, take a trip back in time to Cibolo Creek Ranch—one of the oldest ranches in the Lone Star State. Located not far from Big Bend National Park, the ranch stays true to the historical integrity of a Texas homestead and mixes in the contemporary and luxurious comforts of a true destination resort. While there, take in the beauty of west Texas with over 200 miles of hiking trails, guided mountain tours and ATV rides.


Yoho National Park, British Columbia, Canada
Deep in the Canadian Rockies is Yoho National Park—offering a vast mountainous region where you can enjoy hiking, mountain biking and rowing. After a day of taking in the beautiful scenery, you can relax at the cozy Emerald Lake Lodge with its wood burning stoves, complimentary firewood and a true vibe of contentment.


Woolverton Inn, New Jersey
Forget your worries and leave the stress behind at New Jersey's Woolverton Inn, a secluded bed and breakfast that sits on 300 acres of farmland and forest. With a main property offering rooms and suites and several cottages to choose from, you'll quickly fall in love with the luxurious accommodations. Minutes from New Hope, Pennsylvania and Lambertville, New Jersey, visitors can take train rides to museums, local shops, tastings, and local wineries and breweries. Walks down to the banks of the Delaware River or bike rides through the countryside are also on the menu. If you're in need of some rest and relaxation, surrounded by historic architecture and summer's blooms, you'll want to visit this "Far Away Place – Close to Home." You may even be greeted by four wooly sheep who live on the grounds.
Once you have a chance to get away, unplug, and get back in touch with nature and your own thoughts, you'll appreciate the calm of moving off the grid. You may even decide to make it a regular thing.
Back to issue